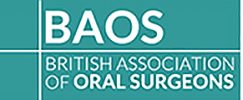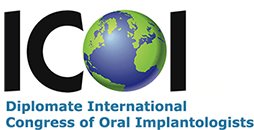 Dental Clinic London
What makes 110 Total Dentistry our patients number one choice?
At 110 Total Dentistry we want every patient to receive the exact, specific care that they require. Every patient has a specific set of needs and fears around dental treatment. At 110 Total Dentistry we take whatever time is necessary to make sure that we really understand each and every patient's specific requirements and then to answer any questions that may be raised. We strive to provide the highest standards of treatment for every patient, at every appointment, in every aspect of dentistry. Our practice is staffed by a dedicated team of experienced dental professionals, all dedicated to offering you unrivalled, caring and compassionate treatment. We have everything you need under one roof.
You will always be able to find a specialist to speak to here at 110 Total Dentistry. Between us, we speak English, Russian, Lithuanian, Ukranian, Greek, French, Polish and Arabic so there should always be a friendly face ready to help and explain things in the way that you can understand. We are located inside COOTES pharmacy and just 0.2 miles away from Tesco superstore, Finchley Central underground station is 0.4 miles away , 4 minutes walk.

We provide Invisalign invisible braces. Don't let the thought of having to have traditional braces make you live with crooked teeth, with Invisalign you can have great looking teeth, even while wearing your brace. Contact us today to find out how we can help you achieve the smile you have always wanted.
General Dentistry – We believe we provide the very best General Dentistry Service in North London; we offer a comprehensive range of treatments ranging from basic regular check-ups and fillings to more specialist treatments like implants and cosmetic dentistry.
General Hygiene Services – It is as important to make regular visits to your Dental Hygienist as it is to regularly see your Dentist. The way to ensure that your teeth are maintained and as healthy as you want them to be is to have a regular dental hygiene visit to ensure that your teeth are squeaky clean.
Composite Bonding – Composite Bonding is a modern way to restore teeth, either for cosmetic reasons, or to build up tooth structure that has bene lost. It involves bonding a tooth coloured resin material to existing teeth to reshape them or improve their colour.
Cosmetic Dentistry – We all know that a great smile is important, we believe that dental wellbeing is much more than that. A great smile can be a massive boost to your confidence, don't let your teeth hold you back we can help you achieve the smile and confidence you are looking for.
Crowns & Bridges – Crowns and bridges need not be intimidating, we provide the very latest treatments that mean you can be sure that you will get a great result. We can advise on the most appropriate solution that will give you back your great smile. Contact us today to find out how we can help you with a modern crown or bridge.
Root Canal Treatment – There is nothing more debilitating than constant dental pain, coupled with the worry of losing a tooth. We provide specialist Endodontic (Root Canal) treatment to save your tooth and ensure that you are pain free. When you need sophisticated treatment like a root canal we can help every step of the way.
Dental Implants Lonndn – Just because you may have lost a tooth does not mean that you can't have a great smile. We provide the very latest implant treatments that will restore your smile and give you back your confidence. Dental Implants are the modern solution to false teeth, with implants you will regain your smile and your confidence.
Emergency Dental Services – If you are in pain and need dental treatment fast then we are here to help 24×7 by appointment. We offer a full range of Emergency Dental Treatment in London, so if you need help fast then contact us now, don't suffer needlessly. We are THE emergency dentist London.
Teeth Whitening – We all love having white teeth, but there are right ways to achieve that look and wrong ways that can damage your teeth for good. We provide safe and very effective treatments that allow you to get the white teeth you are looking for.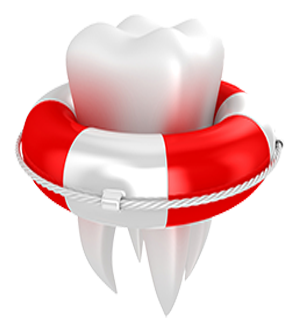 Are you in pain and need urgent dental treatment? Our team can treat you on the same day for anything that may require immediate attention. Just call us now to arrange an appointment:
Just some of the conditions that we can treat as a Dental Emergency are listed below:
Gum infection

Dental abscess

Dental injury

Wisdom tooth pain

Toothache

Chipped and broken teeth

Broken crown, veneers or bridges
Quality Dentist London – Emergency Dental Treatment London